Revive Adserver v5.1 released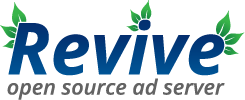 Revive Adserver v5.1 has been released recently.
This new release contains several enhancements and performance improvements, and fixes some bugs that were discovered by the developers.
The highlights include:
A redesigned email that gets sent to users when a password reset request is made.
Video player to preview a video ad from right inside the ad management console.
It is no longer possible to delete inventory items, unless a user has been assigned specific permissions to do so.
As a hosting specialist, we're particularly enthusiastic about the addition of some features that enable us to set the status of hosting accounts to inactive, which is sometimes necessary when a customer cancels their subscription, or to suspended when a renewal payment fails after more then 5 attempts. We're proud to have been able to contribute to the development of these changes in this new release.
In addition, there are numerous performance improvements and bug fixes, plus 5 low risk security improvements have been added. The most important of these is the deprecation of an 'open redirect' issue.
More information about this release can be found on the blog posts published by the Revive Adserver project (v5.1.0 & v5.1.1).
Following the release of this new version on January 19, and a small bug fix release on January 26, we've created an upgrade plan for all dedicated Revive Adserver instances we host for our customers, and for our Aqua Ad Server system.
The plan is to update all of the systems we host to the new version 5.1 of the Revive Adserver software before the middle of February 2021.
Users will be made aware that the system they work in has been updated by a note in the header bar of the ad management console, saying "Now v5.1!" which will link to this blog post.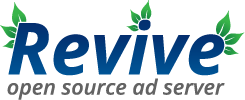 If you have an existing, self-hosted installation of Revive Adserver, still running an older version, and would like to benefit from our expertise by migrating it to our platform, then have a look at our Dedicated Revive Adserver hosting service. As part of the migration, and at no extra charge, we will upgrade the system to the new version 5.1, and we will keep it up to date afterwards with every new release.

If you're not yet using Revive Adserver but would like to do so, then we would like to recommend having a look at our Aqua Ad Server offering. The same easy to use, powerful Revive Adserver software, running on the same platform, and of course with great support.