Specialists in cloud based ad server hosting, systems and technology.


Easy to use, powerful, affordable ad serving system
Based on the popular Revive Adserver software, Aqua Ad Server is a hosted ad serving system with a low monthly fee and all the benefits of the Aqua Platform.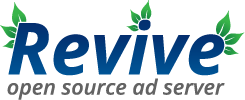 Revive Adserver Hosting
Make the most of your existing, self-hosted Revive Adserver system, by migrating it to Aqua Platform.
What is the difference between Aqua Ad Server and Revive Adserver Hosting?
First of all, there are several similarities:
Both use the world-renowned, open source Revive Adserver software
Both run on the enterprise grade, highly reliable Aqua Platform
Both are supported by some of the world's most experienced Revive Adserver experts and engineers.

Aqua Ad Server is ideal for individuals, start ups, and organisations looking for an easy to use, powerful, affordable ad server, typically coming from another ad server like DFP / Google Ad Manager.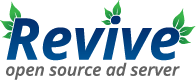 Revive Adserver Hosting is for organisations that already have an existing, self-hosted installation, and who want to migrate to the powerful Aqua Platform.