Revive Adserver v4.2 released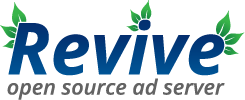 Revive Adserver v4.2 has been released recently.
This major new release contains several improvements, and it fixes a number of bugs and two security issues.
Here are the most important improvements that are part of this new release:
There is a new definition of "active" Advertisers and Campaigns, to also include Advertisers and Campaigns which will become active in the future (i.e. in the "Awaiting" state), to help with their management.
The Zone Probability screen now includes a link to the parent campaign for each banner.
The old "weight" measure on the Zone Probability screen has been replaced with the actual Campaign and Banner weights, to improve clarity around probabilities of banner display in a zone.
There are also a number of minor improvements, and this release contains fixes for several bugs and two security issues.
More information about this release can be found on the blog post published by the Revive Adserver project.
Following the release of this new version on April 23, we've planned, tested and successfully completed the upgrades of all dedicated Revive Adserver instances we host for our customers.
Given our close ties with the developers of the Revive Adserver software, we knew well in advance about the security issues being addressed in the new release, and we implemented appropriate measures so that these could not be abused, even before the upgrade to the new version 4.2.0.