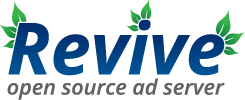 Revive Adserver Hosting
We'll take your Revive Adserver hosting to the next level by putting it on our world class cloud server platform
Sign up
Pricing Plans
Recent featured blog posts
A new tutorial will help you Get Started with Revive Adserver in no time!
After upgrading to Revive Adserver v4.0, our ad delivery platform became almost twice as fast!
No Results Found
The page you requested could not be found. Try refining your search, or use the navigation above to locate the post.